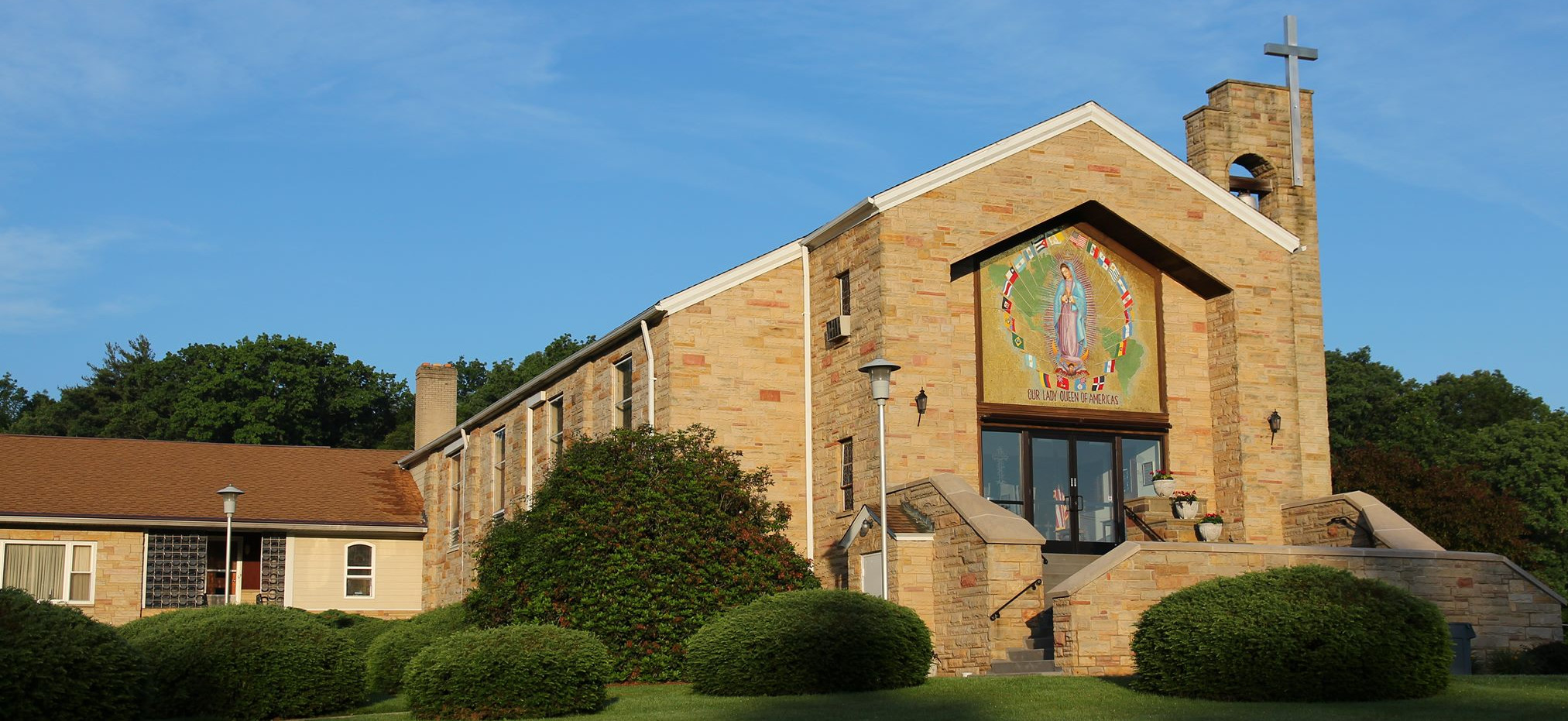 Dear Parishioners,
Praised be Jesus Christ!
Our Lord is filling his Church with Great Graces, even as we traverse new and challenging times. Many of you have expressed a great deal of Spiritual Insight that has grown in the weeks and months since we first found ourselves caught up in this terrible pandemic. Attendance at our weekend Masses is growing, but we still have room for a few more folks, even with the restrictions on seating. Those who have been away for a while, should not fear to return. We are following all mandated requirements for social distancing, and sanitization. Weekend masses are Saturday, 5 p.m., and on Sunday, 8 and 10:30 a.m. All weekend Masses are in the Hall.
After much discussion with various parishioners, we will be having weekday masses, open to the public, beginning after Labor Day. These will be held IN THE CHURCH, but seating will be restricted to the fold-up chairs that we have placed, near the Altar. We can seat a maximum of 20 persons, in these chairs. Entrance to these Weekday Masses will be through the Side Church Door, ONLY. (Our Hall is used by the Daycare Center, on weekdays). The Side Church Door will be opened just a half-hour prior to the Weekday Mass, and will be locked, at the end of Mass. The same protocols that are in force in the Hall will be in force in the Church. The safety of our parishioners is a great priority for us, but at the same time, we want everyone to feel welcome to come and worship Jesus in the Most Holy Sacrifice of the Mass.
Several of our members have asked that we give opportunities for Daily Mass that is not limited to mornings only. Some have stated a preference for just after the Angelus, at Noon. Others have asked about a Mass, just after the Angelus, at 6 in the evening. I would like to see if we can accommodate these requests by having Masses as follows:
Weekday Masses, after Labor Day
Monday, 12 Noon.
Tuesday, 8 a.m.
Wednesday, 6 p.m.
Thursday, 8.a.m.
Friday, 12 Noon.
Remember, we can only accomodate 20 persons at Daily Mass in the Church. Side Door to the Church will be open one-half hour, prior to the mass. Masks must be worn.
Many of you have expressed thanks for the continuing Exposition of the Blessed Sacrament, at the side door of the Church. With the resumption of weekday masses, we will continue Exposition, except when the Door is open for those weekday masses. At the end of the Masses, Exposition will continue. We are hoping that having the Sacrament Exposed throughout the day will lead to greater love of Our Lord, in His Most Blessed Sacrament.
For those who would like to come to Confession, please phone the Parish Office at 814-382-7252, and leave a phone number and message to make an appointment. I will return your call when I am available.
Information about the resumption of Religious Education is located in the Faith Formation section of this web-site. Adult & Children's Religious Education will continue this Fall, so keep your eyes posted for information on Classes, Presentations, Bible Studies, Movies, and various activities. In addition to Divine Worship at Mass, Religious Education in Jesus Christ is one of our most important functions. We will not let this pandemic stop us from fulfiling our Lord's mandate to "Go, teach all Nations."We will follow all "social distancing, and sanitary practices" that are necessary to keep all of our teachers and students safe." We are in this new situation together, and together we have the opportunity to care for one another, in Christ.
I am deeply thankful for all of you who are continuing to support and help this parish in many ways. Your gifts and contributions, your prayers and cooperation in volunteering...all make for a formula of Spiritual Growth for our parish. May God bless you for your generosity.
Yours in the Lord Jesus Christ, Father David Carter
---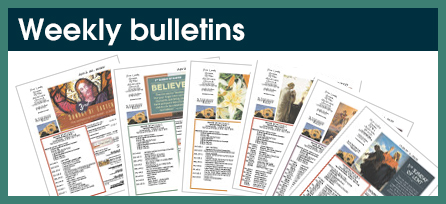 Mass Times
Daily
M-Noon, T-8 a.m., W-6 p.m., T-8 a.m., F-Noon. Limited to 20 persons.
Saturday
5 p.m., Limited to 80 persons
Sunday
8, 10:30 a.m., Limited to 80 persons
Confessions
Phone the Parish Office at 814-382-7252 to make an appointment
Holy Day
Same as weekdays